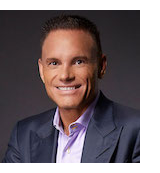 Each year, I learn some cool entrepreneurial lessons — and this past year was no exception.
Today I'd like to dive into the first three lessons and get you started on your path to success.
Let's jump right in.
#1 Create a Healthy Routine (for Success)
Look, entrepreneurship can be exhausting and stressful. Therefore, a consistent routine becomes your foundation on which you structure your life and work.
The best entrepreneurs build healthy routines to help them stay grounded. It keeps them energetic, productive, successful and happy.
When I'm traveling or at home, I do some simple exercises, eat healthy (with a little bit of indulgence) and work my planned-out schedule.
Here's a snapshot of my daily healthy routine:
6:15 a.m.: Do small exercises (same at home and in hotels). It's a 15-minute blood-booster, such as jumping jacks, pushups, situps, etc.
Sometimes I'll run in the neighborhood, do a little jog around the block… anything to get the blood flowing
6:30 a.m.: Have a little espresso to help give me a bit more of a jump-start
7:30 a.m.: Eat something healthy. Overall, my meals consist of some protein (a protein drink, powder or bar)
After breakfast, I focus on the schedule I downloaded from the night before: upcoming podcasts, conference calls, board calls, advisory calls, in-person meetings and filming
Noon: Stop for lunch and typically eat a healthy protein like chicken, fish or pork. I stay away from fats during the day and make sure to eat clean
1:00 p.m.: Work my schedule
6:00 p.m.: At dinner, I allow myself a full meal — sometimes with an indulgence such as pasta.
7:30 p.m.: Always finish with a reward, such an ice cream sundae or a piece of cake (small portion).
And then off to the races for any events for networking, last-minute meetings and downloading the next day's schedule…
Overall, my healthy routine is extremely important for high-performance and having the energy to keep up in this fast-moving world.
Because I crushed 2019 by following a healthy routine, I'm going to add more events to this year's schedule!! It pays to be healthy!
#2 Try Amazon (for the Present and Future)
One of the entrepreneurial lessons learned this year (and for some time now) is that creating Amazon businesses is a must. It's the wave of the future!!
Most of us are tuning into what Amazon is doing now and have been for the last few years. And honestly, I think I'm a little late to the game…
But there are still big opportunities on Amazon.
If you have a product that would be applicable for Amazon, add it to their platform. Become an Amazon business (seller) as soon as possible.
But don't just put it on Amazon… there's a whole way to structure it the right way. Get the right people to partner with and learn the entire process.
Check the trends, do a little research and go after it! You have to be willing to take a leap of faith. I do my research and follow my gut, and it has led me to the success I have today.
#3 Become an Expert (in Your Niche)
"Find the smartest people you can and surround yourself with them."

— Marissa Meyer
In business, I value relationships the most. The relationships I've gained throughout my entrepreneurial journey have helped me grow year after year.
In fact, I have a "Golden Rolodex" that I've built over 35 years. This "Golden Rolodex" features the Key People of Influence (KPI) in their chosen niches, aka experts in their professions.
These KPI are the people I call and ask for help — whether it be for finance, operations, manufacturing, e-commerce, etc. It's because they know their stuff! They are the expert in their chosen field.
So what is my strength, expertise or key influence?
I help and empower entrepreneurs. I find out their weaknesses and help support them.
What I love the most is being able to look at an entrepreneur in the eyes and say… "This is what you need to do to take yourself to the next level and become the expert!"
My most recent book is called Key Person of Influence and it's a step-by-step system that will help you become the go-to person in your field.
Your business will grow exponentially just by you becoming one of the key people in your industry.
Become that person who gets the phone call from big listings or celebrities who need expert help.
An entrepreneurial lesson learned this year is that relationships matter and experts help each other!
"You can have everything in life you want, if you will just help enough other people get what they want."

— Zig Ziglar
The bottom line is to become a Key Person of Influence and let it change your life for the better. You will create some really cool relationships (for life).
After all, you are the expert, so why not help others with your knowledge?
Come Back Thursday!
Next Thursday I'll be back with the last four lessons. Be sure to check your inbox.
Hope you have a great weekend.
Sent from a shark,

Kevin Harrington